5 WAYS TO DECORATE THE WALLS OF LIVING ROOM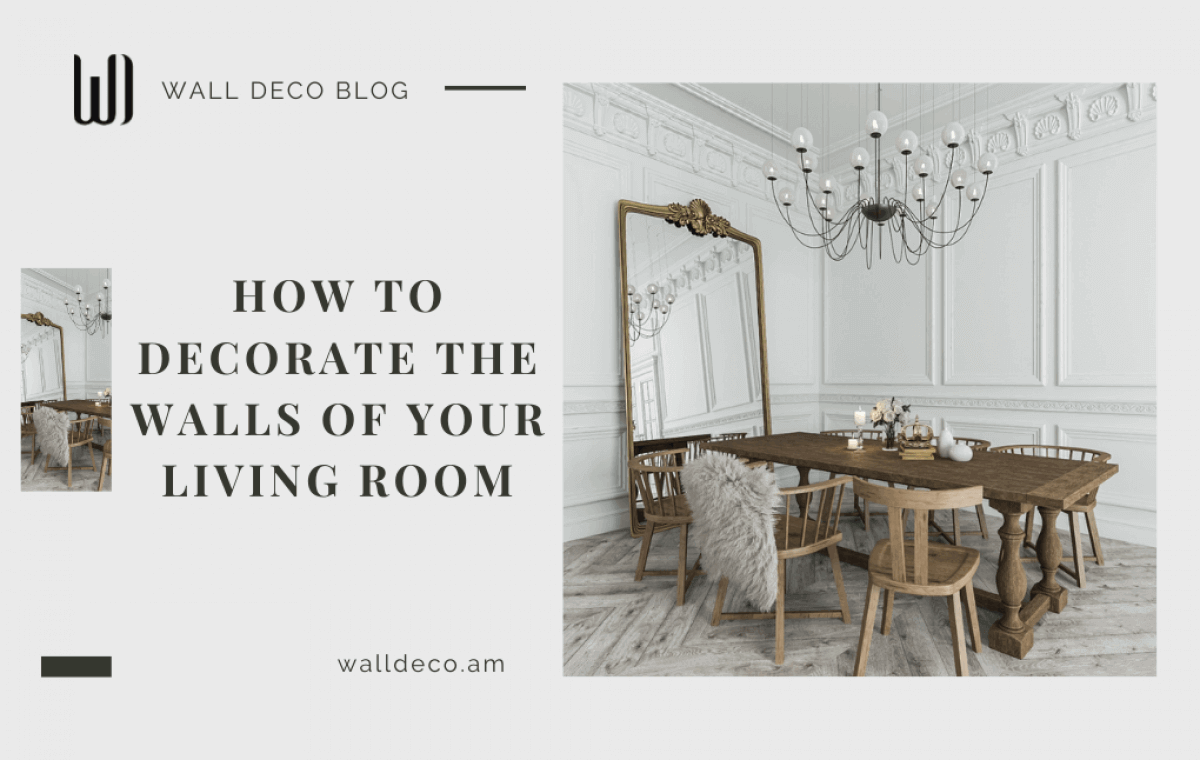 07.28.2020
You'll probably agree that the living room is the most important part of your house. That's why you need to pay special attention to its decoration. Trends in modern interior design change daily bringing fresher and meaningful approaches. Particularly, walls have core importance as they are usually the first thing to catch your guest's attention. Mastering interior design secrets over 7 years, Wall Deco is introducing the best 5 ways of wall decoration to you that will help you make your environment look more elegant.
3D Panels
Let's honestly confess that walls hardly ever make any sense of pleasure when they have no decorations on them. In today's interior design solutions 3D panels are quite trending. This modern concept is so often expressed in texture style. Using three-dimensional panels properly can foster a perfect contemporary style in your living room. 3D panels are also a great way to combine light and shadow. These panels appear to be a kind of unique challenge for traditional design and its followers. They also add some depth to the smooth surfaces. You can use panels completely on the wall as well as only on some parts of it.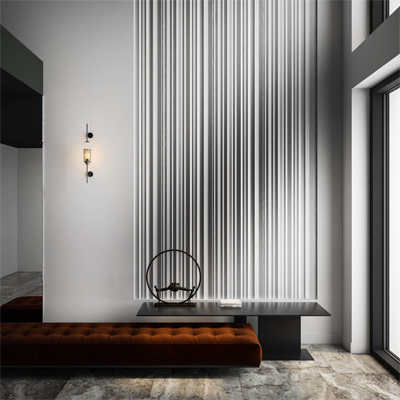 Bas-reliefs
Bas-reliefs are known from ancient times yet their usage is considered to be a brand-new approach in modern interior design.In fact, it's a bit risky to choose bas-reliefs as your home decor that's why you need to take every single detail of your interior into consideration before jumping to any final decision. Those who always strive for uniqueness usually prefer bas-reliefs. Nowadays it's a common practice to create landscapes or abstract images with them. During its long-time experience Wall Deco has also collected a large stock of bas-reliefs combining it with different kinds of interior solutions. Find one of those examples in the picture below.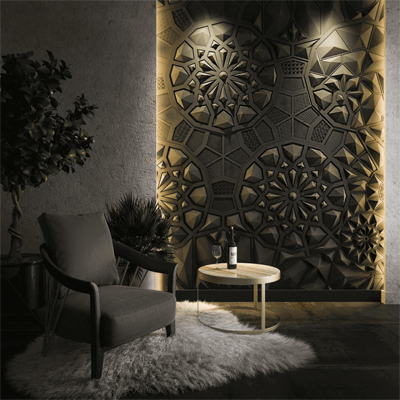 Moldings and Trim
Are you passionate about another advanced approach in interior design which is called neoclassicism? If so then you'll probably like the idea of decorating the walls of your living room with moldings and trims. They make it possible to create an exclusive impression of modern classicism. As you can notice in the picture shown below we've preferred to combine classic floor, walls and ceiling with wooden furniture which does not look that much classic at all.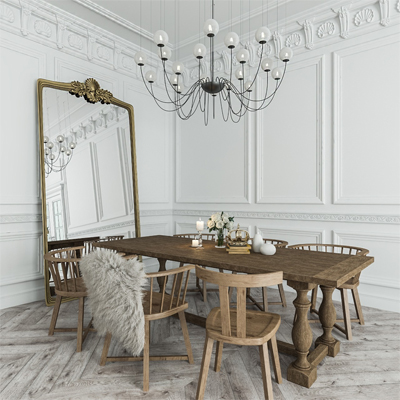 Wallpapers
In case of deciding to decorate the walls of your living room with wallpapers you will definitely face a wide choice opportunity. There is a huge variety of wallpapers. You can find smooth and matte types along with relief, glossy ones with different printings on them. In 2020, they are still highly demanded in interior design.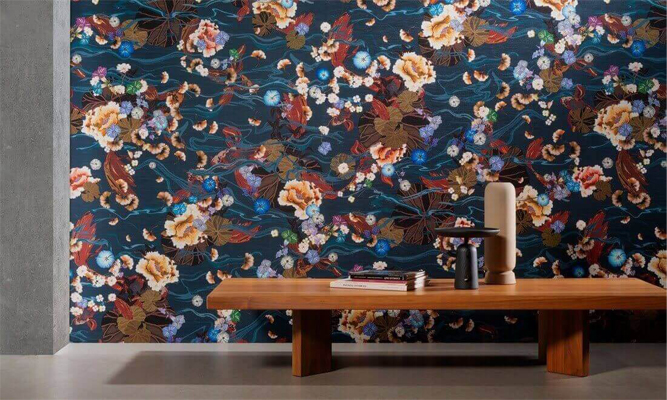 Printography
Many of you may not be familiar with this term as it's an absolutely new approach in the industry of 3D panels. A few companies produce printography materials in the whole world. Actually, printography is the laminated version of 3D panels. Let's view an example of our previous works to make it easy for you to understand and imagine. In the picture below you can see an example of printography with leather texture and that's right what makes the decoration of the walls look original. Having these kinds of walls in the room makes them a great center of composition.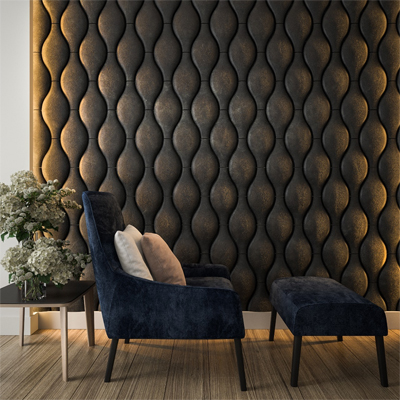 We can talk about the wall decoration ideas for a long time. Of course, the points mentioned above are just some examples to help you in the hard process of creating interior. But whatever you are about to choose always keep in mind that apart from the external beauty the quality of the work and materials are of high importance. So be careful to always deal with seasoned professionals.