HOW TO CHOOSE 3D PANELS WISELY?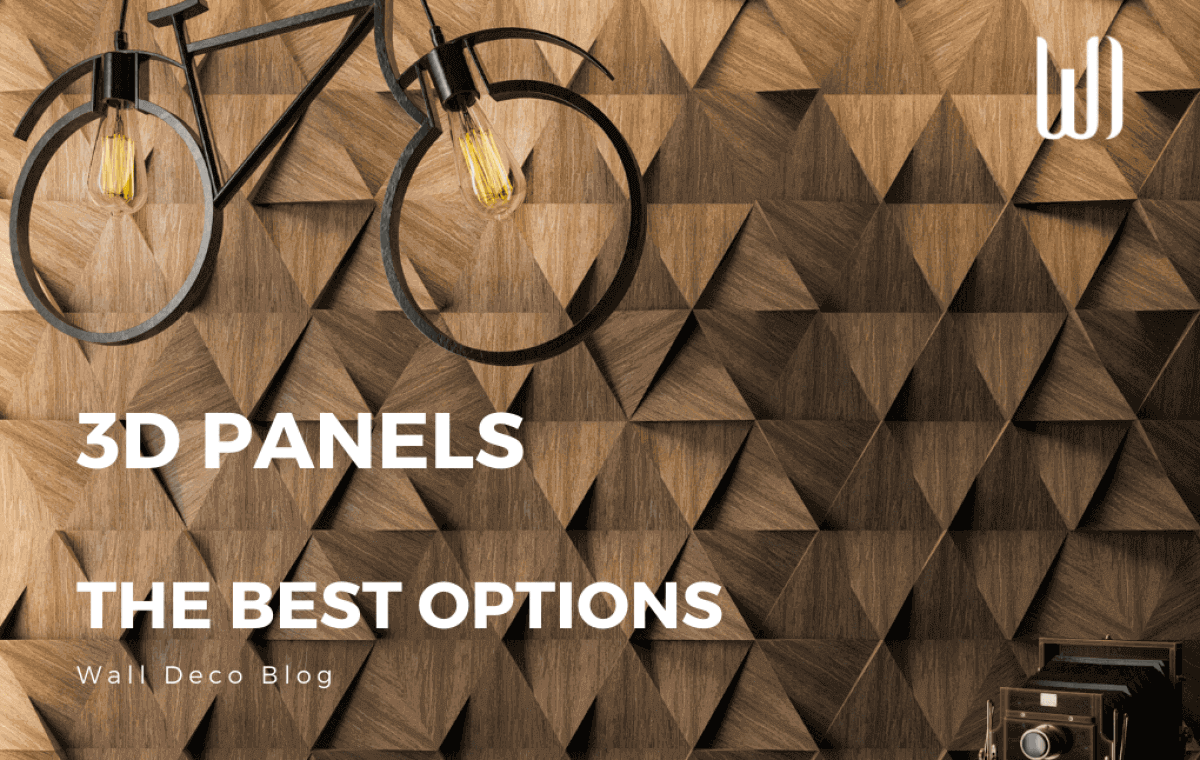 WHAT IS A 3D PANEL AND HOW TO CHOOSE THEM WISELY? (04.28.2020)
You probably think about making innovative changes to your interior quite often. Then hurry up to get 3D panels as the best solution for your problem. They represent a fresh approach to the interior design industry. Those who hear about 3D panels for the first time ever may think about what they are and how to use them.
3D dimensional panels are slabs in the form of different geometric shapes. They can look both bulging and deep. In fact, paneling has long been a trending way of decoration across the globe but in recent times 3D panels have been used to decorate walls, ceilings, and columns. They are usually textured and show different images like landscapes or abstract shapes. And of course, this is to meet your preferences. 3D panels are made from gypsum mixture which mainly supports their longevity. If you think you're not ready to decorate the whole wall with 3D panels yet don't worry much about it. You can still choose to decorate only a portion of the wall.
Why to choose 3D panels?
Are you a design addict? Or very keen on making new changes from time to time? If so you will never reject bringing another freshness to your interior. In fact, 3D panels solve a number of problems as the following:
They are modern and original

They create a perfect combination of light and shadow

You can hide any defects on the walls, ceilings or somewhere else with 3D panels

They are soundproof

They are fire-resistant

3D panels include strengthening additives so they can protect your walls best
So as you are aware of all these facts now let's get to know the huge diversity of 3D panels at Wall Deco. In case you decide to get your own panel our designers will help you make the right decision.
How to choose a 3D panel wisely?
Choosing a right 3D panel depends on a range of factors. Apart from the external beauty you must consider the material it is made from therefore decide which place is the best for their usage. Actually, various types of 3D panels exist and they change daily. But this time we will talk about our 2 main production approaches:
3D gypsum panels

Laminated 3D panels (also known as printography).
The main advantage of 3D panels
The most popular and widely-used types of three-dimensional panels in the whole world are gypsum ones. The core material that gypsum panels are made from allows creating any kind of panel of any style. 3D gypsum panels can be painted with any color after being installed that's why they easily create harmony with the color of the walls in the interior.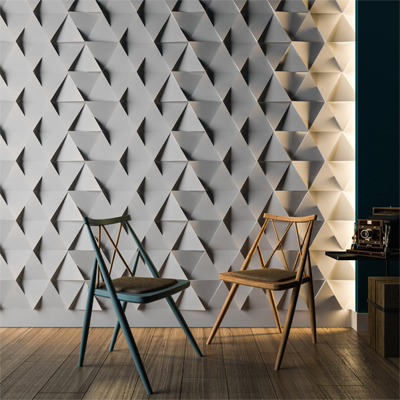 Gypsum panels are usually used in office areas, living rooms, and bedrooms. One of their advantages is the ease of installation not requiring any extra efforts. However, we suggest collaborating with an experienced specialist to avoid possible difficulties. Gypsum panels are also eco-friendly and don't contain toxic substances. Thanks to the high-density gypsum material they own soundproofing features. They are also fire resistant and ray-protected. Filling your interior with 3D gypsum panels you will not only obtain a high-taste environment but also a long-lasting product as gypsum panels are easily repaired and painted.
Take one important fact into consideration: gypsum panels can easily get wet so avoid using them in external or humid environments (for example it's not reasonable to use them in the balcony as there is a high probability of getting wet).
Why to choose laminated 3D panels? (printography)
The laminated version of 3D panels is also widely used and popular. Except for solving aesthetic problems they have a number of protective features. This type of panels is also called printography though the term is used by few companies in the world (among which Wall Deco is included).
First, let's understand what a laminated 3D panel is. It's a modern technology in the industry of three-dimensional panels which is followed by textured style. Laminated panels are usually installed in such places where there are many people and much traffic. Being laminated makes the panel way more protected so there is no need to worry about using them in external environments. Another advantage is that they are moisture-resistant which allows installing them in wet places.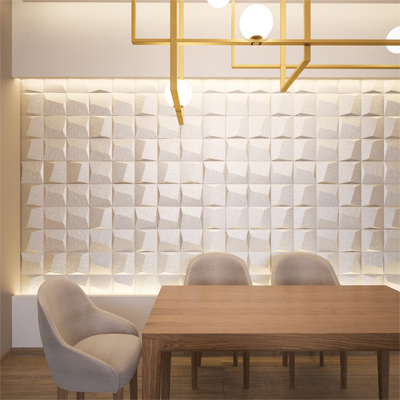 3D panel of metal style
More than 200 types of lamination are used across the globe. Apart from being a protective layer the laminate also provides wood, leather, or metal style. When people want to create an environment with such senses they apply for printography. Keep in mind that you are free to choose either a shiny or dull type of texture. Designers normally use laminated 3D panels to decorate public places but you can also install them in your house or office.
Now, when you are familiar with 3D panels and their usage to some extent you can make a choice way easier. We are ready to help you on your way recommending our unique pieces created during these years and investing our experience in the sphere of 3D panels. Drop us your questions or mention the topics you'd like to read about in our next blog posts by simply sending us your message!