Features of Volumetric Finishes
Personalization of the interior is an absolute trend of recent years, requiring a more careful attitude to the design of living space. Modern 3D wall panels are the best suited for creating an author's entourage that expresses the taste and preferences of the property owner. Embossed tiles emphasize the individuality of the environment and give the opportunity to radically transform any location - from a standard city apartment to a luxurious mansion, hotel, or club.
With the help of three-dimensional 3D wall panels, you can not only bring to life design solutions of any complexity but also:
visually divide the apartments into separate sections
provide additional noise and heat insulation
eliminate building defects of walls and ceiling
add the necessary depth to the room
There are not many "cons" to this type of decor. And all of them are due to the characteristics of the raw materials used in the technological process.
3D panels for walls photo in the interior
Wall panels with a convex or deep pattern can be square, round or polygonal, monochrome, or multi-colored. Original compositions are placed behind the head of the bed, behind the sofa in the living room, highlighting the play or sleeping area in the nursery.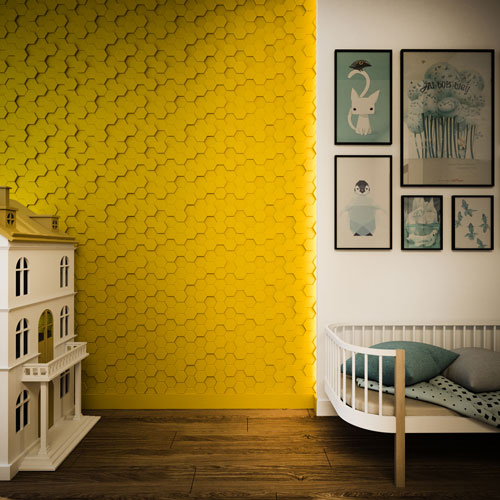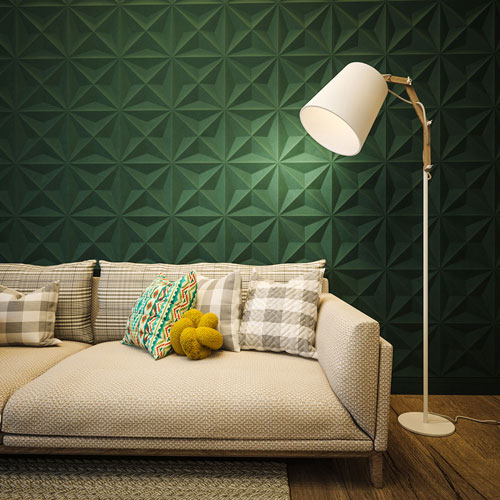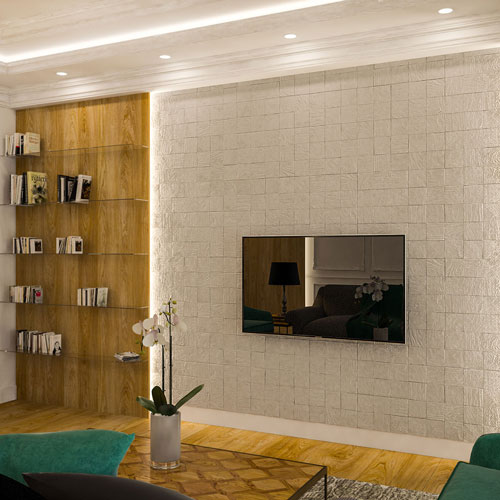 Self-adhesive 3D wall panels
Self-adhesive panels are made from expanded polypropylene, coated on the reverse side with a reliable adhesive composition. They are the fastest and least expensive way to ennoble the walls of a home or office. The polymer does not exude foreign odors, does not fade in the sun, and does not cause allergies. The only restriction is not to mount soft blocks near the source of "live" fire. Due to the risk of ignition, it is not recommended to decorate a kitchen backsplash, a fireplace portal, or the surface around a working stove with them.
Wooden 3D panels
Sheathing made of oak, larch, aspen, and other species looks especially appropriate in an environment of classical decoration, forming an atmosphere of comfort, warmth, and respectability in the interior. It is logical, that the cost of natural finishing material is much higher than more democratic specimens. When buying wooden 3D coatings, one should take into account their low moisture resistance, as a result of which you will have to carefully choose the place of deployment, refusing to install it in the bathroom, kitchen, and lavatories.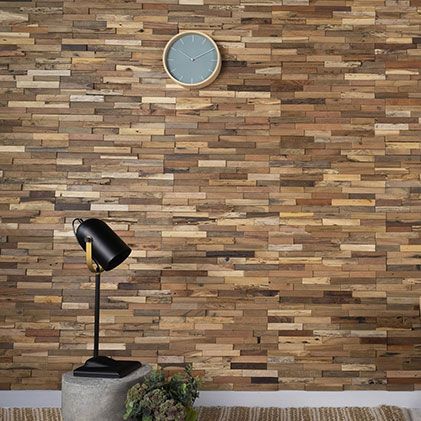 3D metal panels
Fire-resistant and resistant to external influences structures, with high wear-resistant qualities. Often they are made of perforated aluminum sheets treated with a layer of protective enamel. Ideal for high-tech, minimalistic, or industrial-style apartments, but require the installation of a frame profile, which partially "eats up" the usable area of the room.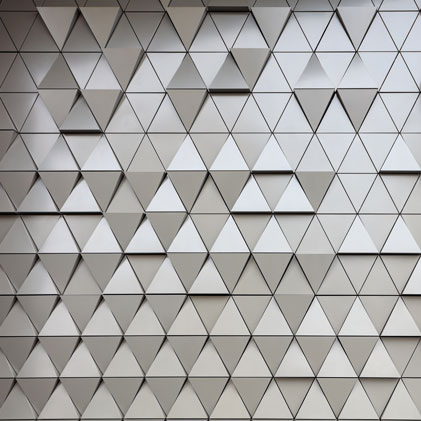 Gypsum 3D wall panels
They have an optimal ratio of premium performance and affordable cost. The price of 3D gypsum wall panels depends mainly on the quirkiness of the ornament. Flat on the back products can imitate a variety of textures: leather, fabric, stone, brick. The main disadvantage of such a wall finish is its relative fragility, so gypsum modules must be protected from excessive mechanical stress. But in terms of environmental friendliness and fire safety, gypsum 3D panels are much more preferable than synthetic counterparts.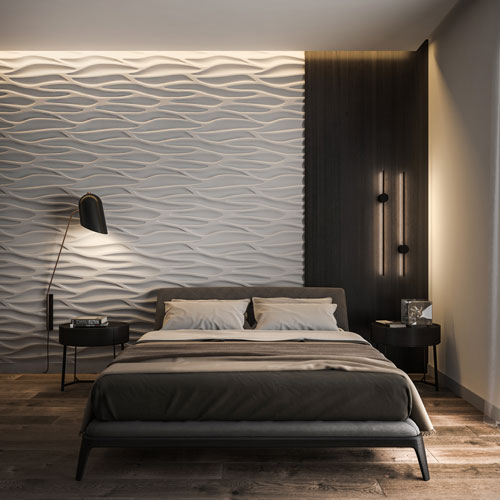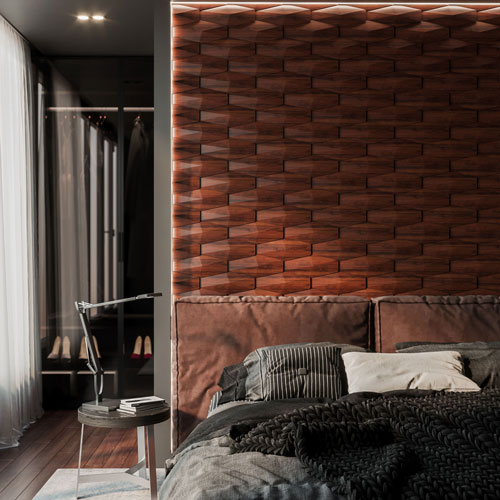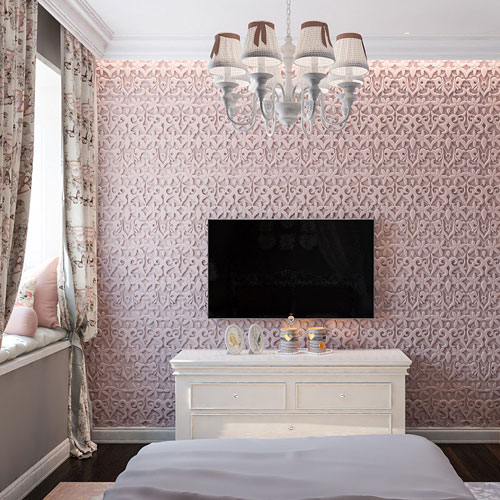 You can buy 3D wall panels at most construction stores. But in order not to run into a fake, it is better to trust sites with a proven reputation: large hypermarkets such as Leroy Merlin.