Wall panels for interior decoration - the best clothes for your walls
Wall panels for interior wall decoration are a versatile option for decorating a residential or commercial space, elevating the status of renovation to a whole new level. The presence of such elements in the interior not only adds presentability but also solves many utilitarian problems: from masking construction defects to additional insulation. Practical designs harmoniously fit into any stylistic concept.
The main thing is to choose an instance that meets all operating conditions.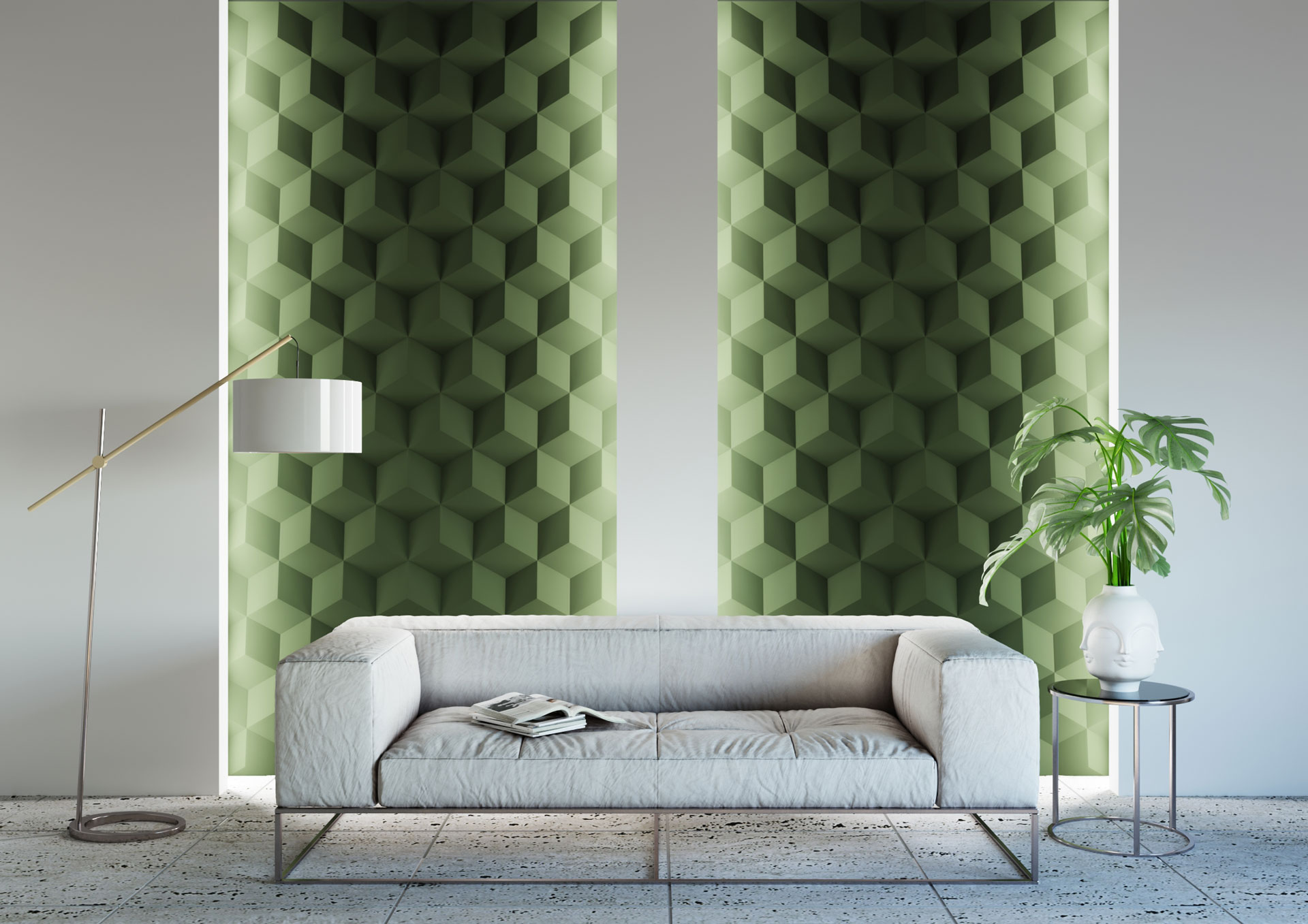 Wall panels for interior decoration - the best clothes for your walls
Modern wall panels successfully replace outdated plaster and boring wallpaper. Depending on the shape and texture, they can change the perception of architectural proportions, making a small room visually more spacious or giving a cozy intimacy to large apartments.
By configuration, all wall panels for interior decoration can be divided into several categories:
Tiled. They are produced in the form of rectangular shapes or squares, interconnected with a lock (as when laying parquet). Perfect for decorating large areas.
Rack. They are long lamellas with a width of 150 to 300 mm and a thickness of 10-15 mm. Facing with typesetting strips helps to visually "raise" the ceiling and successfully beat the corners.
Leafy. The most impressive models in terms of dimensions, with average parameters of 2000-2500 mm. They have a multi-layered surface mounted on the glue. Requires minimum time and effort to install.
Simple installation and good maintainability make it possible to use ready-made modules in rooms of any functionality: from home living rooms and bedrooms to public locations.
Characteristic features of materials
Having decided on the size and design, it is necessary to study the advantages and disadvantages of wall decoration from different raw materials.
PVC wall panels for interior decoration
They are made of polyvinyl chloride, are not afraid of scratches, are quite resistant to mechanical stress, and do not require complex maintenance (can be wiped with non-abrasive detergents). The main plus of PVC panels is their low cost. At the same time, the artificial nature of the material should be taken into account, as a result of which it does not pass air well, forming a "greenhouse effect" inside the house.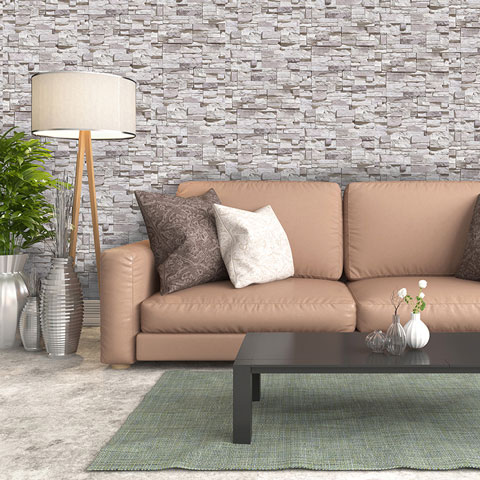 MDF wall panels for interior decoration
Durable, wear-resistant with a high degree of fire safety. Unlike cheap chipboard products, they do not contain toxic compounds: therefore, they can be used in residential facilities. The disadvantages of MDF panels include their sensitivity to a humid environment. When wet, the sheets swell.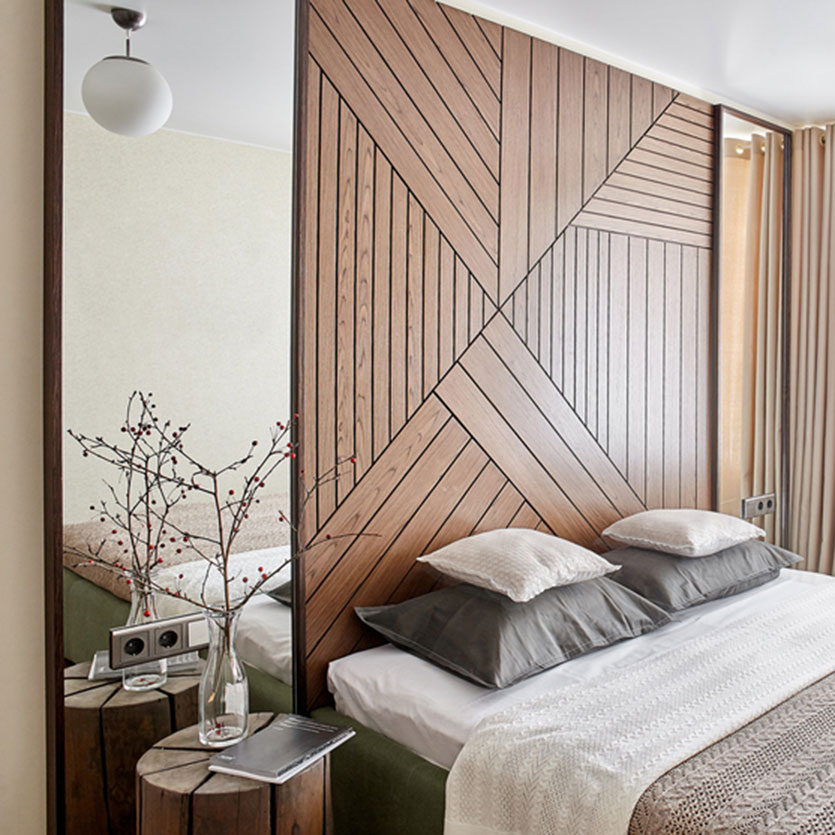 Gypsum wall panels
A perfect choice of cladding for creating textured decorations that emphasize the original grandeur of the setting. The hypoallergenic, environmentally friendly, and durable mineral will compete with more expensive counterparts.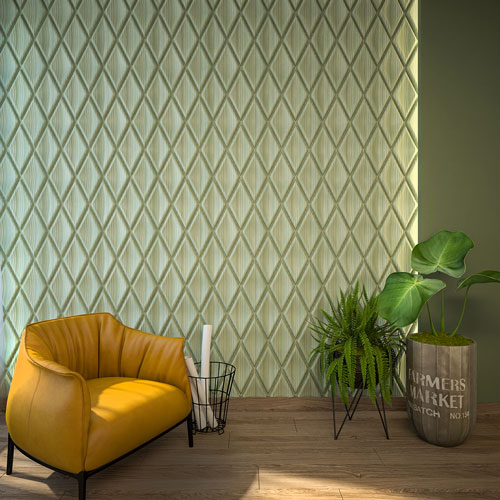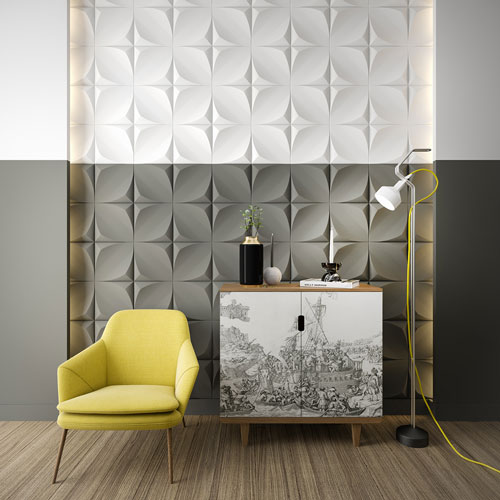 Our company offers unique gypsum panels in PVC film, which can be installed in places with high humidity: kitchens, bathrooms, lavatories. Due to the variety of finishing layers, the panels perfectly imitate any coating - from luxurious natural wood to noble metal or leather.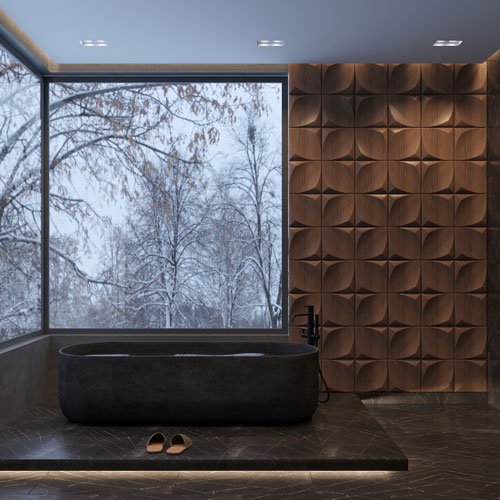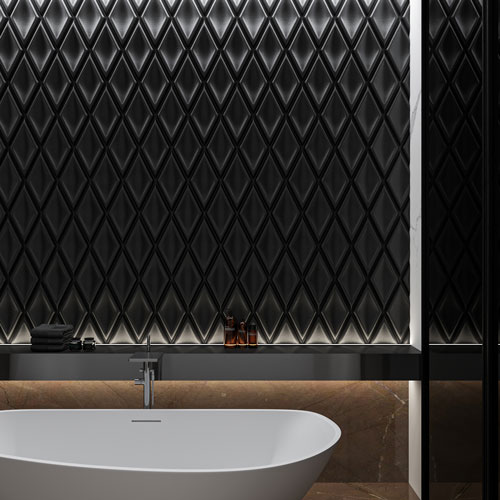 Where to buy wall panels for interior design?
The largest range of wall panels for interior decoration in St. Petersburg is presented in the Leroy Merlin hypermarket. Here you will find products of well-known Russian and foreign brands and will be able to obtain panels for an apartment or office with optimal terms of price and appearance.